Iron ore is one of the most common minerals in the earth' crust. After the iron ore is mined and processed in an iron ore beneficiation plant, iron ore is made into different products for everyday life. It is used primarily in structural engineering applications and in maritime purposes, automobiles, and general industrial applications (machinery).
Compact iron ore crusher plays an important role in minerals beneficiation plant. Iron ore crushing plant will equip with different crushing equipment from primary crusher, secondary crusher, tertiary crusher, washing equipment, sieving equipment and transferring equipment according to the site and the demands of the clients.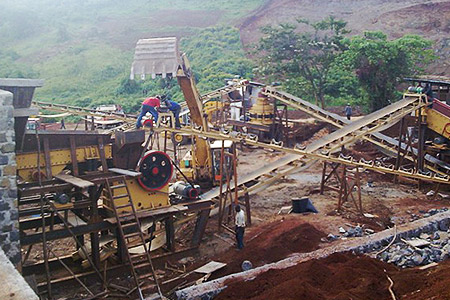 Jaw crusher is used in primary crushing station. In the iron ore crusher plant, it can crush iron ore into small sizes. Thus, these small iron ore can enter into the iron ore ball mill for grinding.
Impact crusher is generally used as fine iron ore crusher after jaw crusher, and can crush iron ores into smaller size to separate ores from stones and sands. We offer PF impact crusher with best price for iron ore crusher plant.
Cone crusher is the most common fine iron ore crusher machine. It has three types: spring cone crusher, CS series cne crusher, hydraulic cone crusher. Every cone crusher has their different applications.
Mobile crusher is the most convenient iron ore crusher machine used in the iron ore beneficiation plant. It is the crushing unit including crushing, screening machine and belt conveyor.