Quarry Crusher is widely applied in many industries such as mining, metallurgy, construction, Highway, Railway, water conservancy and chemicals production. The quarry crusher types are common including  jaw crusher, impact crusher, cone crusher, Vertical shaft impact crusher, hammer crusher, roller crusher and combination crusher, etc.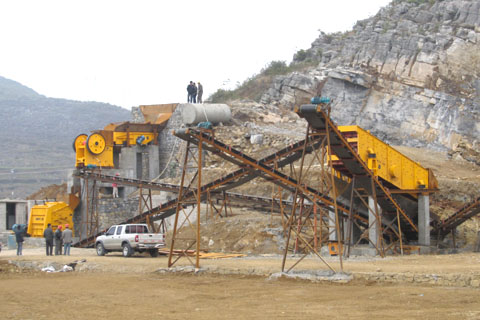 Jaw crusher is used for coarse, medium and fine crushing towards different stones and ores with compression strength between 147~245MPa. It is with high crushing ratio, even size, simple structure, stable running, easy maintenance and low running consumption.
Impact crusher can handle different materials with size no more than 500mm and compression strength below 360 Mpa. Because of its special and good performance, it is widely used in stone crushing process in fields such as highway construction, water conservancy and construction.
Cone crusher is used as basale fine crusher machine. Cone crusher is suitable to crush various kinds of ores and rocks of medium or above medium hardness. Compare with jaw crusher, cone crusher is of stable structure, high efficiency, easy adjustment, and use economically, etc.
Each quarry crusher machine is designed to work with a certain maximum size of raw material, and often delivers its output to a screening machine which sorts and directs the product for further processing. Typically, crushing stages are followed by milling stages if the materials need to be further reduced.