Quartz powder is also called Silica powder. Silica powder isavailable in 100 mesh , 200 mesh, 300 mesh, 10 microns D-97. The average particle size in Micronised Silica powder in below 5 microns. Quartz silica powder is suitable for all Ceramic applications, Ceramic Colours, Creamic Frits, Paint Industries and other applications.
We are leading quartz powder grinding mill manufacturer. We have two Grinding methods for quartz – dry Grinding process and wet Grinding process. Usually, because of Grinding aid (water in most cases), the final product of wet Grinding process is finer than that of dry Grinding process.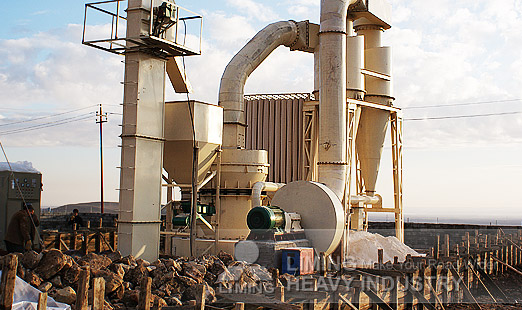 Ball mill is widely used in quartz powder plant, and is favored by our customers. It is composed of feeding part, discharging part, gyre part, and transmission part. Its rotary speed varies from 21 r/min to 38 r/min, and the output size from 0.074mm to 0.89mm. the processing capacity can reach as high as 29t/h.
HGM micro powder mill is a new type of mill for making super fine powder. The fineness can reach to 0.006mm. Compared with jet mill, It is economic-cost, high-capacity, and the spare parts just need to exchange once a year; The bag filter is added to protect the environment.