We are leading mineral Raymond pulverizer mill manufacturer in China. Our company specializes in producing medium and large Raymond mill, with 22 years manufacturing experience in powder milling filed. Raymond mill is optimized by our experts, combines low consumption, low investment, and environment friendly, small occupation area, it is more efficiency than the traditional Raymond mill.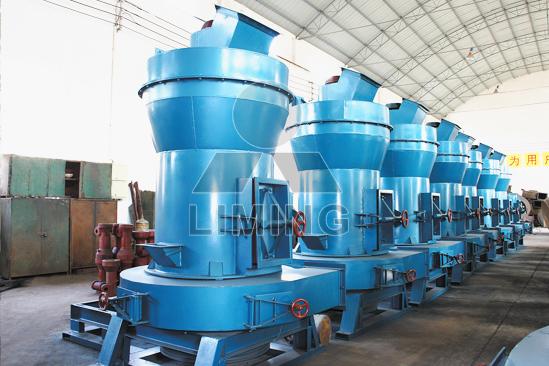 New raymond mill can be used for ultra-fine grinding of calcite, dolomite, kaolin, barite, rutile, fluorite and other non-metallic mineral. Through the test of practice, if you select the calcite whose feeding size is 25mm to be grinded, the output can reach 450kg/h when the fineness is adjusted to 1250 mesh (10um). However, the input power is only 23kw which is more cost-effective than the traditional raymond mill.
Except Raymond pulverizer mill, our company manufacturers some advanced grinding mill based on Raymond mill, they all have excellent performance, such as ultrafine mill, Vertical mill, Trapezium mill, Suspension mill etc. They can meet customers' different needs. Know more information, please contact us.