Mobile fine rock crusher offers a full compliment of mid-range tracked crushing machines to cater for the most rigorous applications from Iron Ore production to Concrete and Demolition Waste recycling. The range consist of the world renowned jaw crushers, cone crushers and impactor crushers, designed to be versatile and deliver maximum performance in many different applications.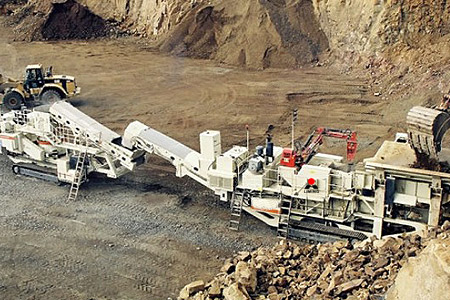 Mobile fine rock crusher with all types, including small, medium and large size. Mobile rock crusher plant is a high efficiency rock crushing plant by combining feeding, crushing and screening equipment together with belt conveyor. This plant is widely used in mine, building material, highway, railway and hydropower industries, etc. The crushing and screening processes can be finished at one time to produce the required size and capacity.
Mobile fine rock crusher has the advantage of reasonable matching, unobstructed discharge all line, reliable working, convenient operation, high efficiency and saving energy. Especially the mobility is very good, so it can extend with the raw material places or the construction place, and it can also make multiple matching, get to different product requirements. It also has a large processing capable, from 90 t/h to 650 t/h.