Rock salt is the mineral form of sodium chloride, otherwise known as table salt. You may also hear rock salt referred to as "halite," especially when it is used industrially. There are a number of uses for rock salt, ranging from making homemade ice cream to deterring trespassers.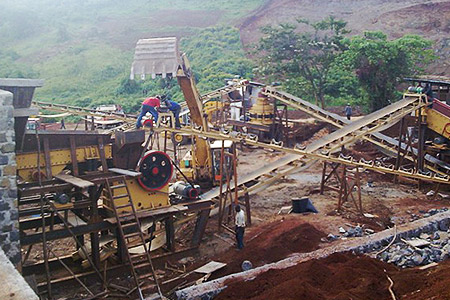 Rock crusher is able to break the salt rock in tiny particles, and they are very popular in the Rock Salt crushing plant. According to the needs of customers and the parameters of high-performance machines, we offer jaw crusher, impact crusher, cone crusher, mobile crusher, VSI crusher and other rock crusehrs.
A complete rock salt crushing production line contains the following parts: vibrating feeder, primary crushing equipment (Jaw Crusher), hammer crusher, secondary crushing equipment (Cone Crusher or Impact Crusher), Vibrating Screen, vibrating feeder, sand washer, mobile belt conveyor, electric control panel and so on. These rock salt crushing machines can efficiently improve the productivity. The crushing capability of one unit of the crushing plant could be up to 1000 TPH.