The iron ore is an important raw material for steel production enterprises. The iron is selected by crushing, grinding, magnetic separation, flotation, etc. With metallurgical mining mineral processing technology increasing, the preparation equipments also have further improved.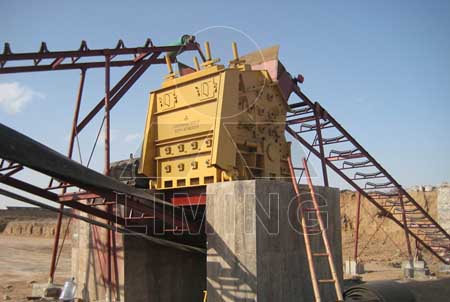 European type impact crusher is a professional iron ore crushing equipment, which adopts national advanced manufacturing technology, selecting most high-level manufacturing materials, heavy rotor design, and strict testing method. The bearing block of impact crushers adopts integral cast steel structure, and also has unique hammer fixing device, to ensure board hammer reliability.
Our Impact Crusher has two-cavity and three-cavity. The model of two-cavity: PFW1210II、PFW1214II、PFW1315II、PFW1318II、PFW1415II. The model of three -cavity: PFW1210Ⅲ、PFW1214Ⅲ、PFW1315Ⅲ、PFW1318Ⅲ和PFW1415Ⅲ. If you want to know more our product, please contact us!