Built rugged, the Telsmith  jaw crusher delivers consistent performance, even in the most challenging conditions. Whether it's crushing hard, quarried stone or demolition debris, you can depend on the technology for high production rates and lower cost per ton.
High production rates are achieved through a wide crushing chamber and large gape. A long crushing chamber delivers aggressive crushing action to nip even hard stone for quick processing and consistent performance.
Safe, fast and easy to adjust – the 3258 uses revolutionary oversized hydraulic cylinders and a traveling Toggle Beam to achieve durable and simple crusher adjustment and overload protection. Push button controls enable quick, simple and safe crusher adjustments.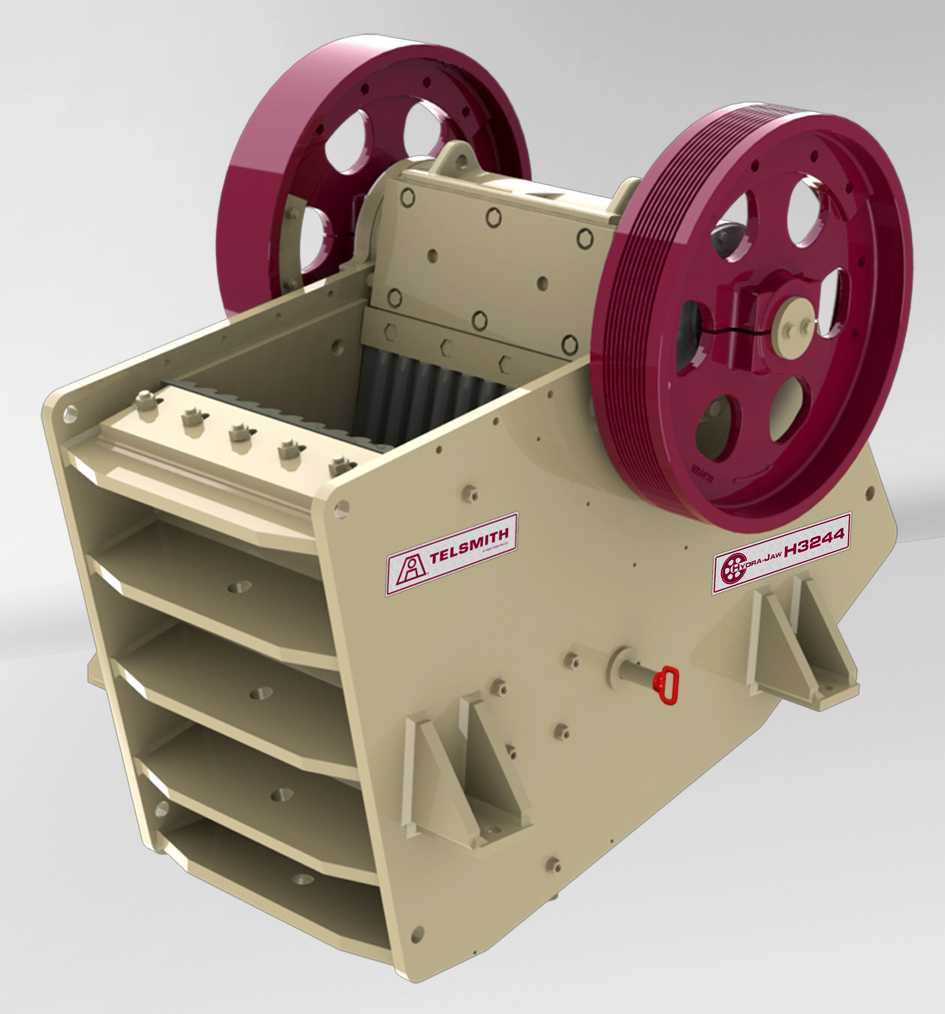 In conjunction with the hydraulic adjustment, a hydraulic tensioning cylinder replaces the traditional Tension Rod and Spring. Proper tensioning is automatic, saving time and reducing wear and tear on parts.
Plus, We has incorporated features such as a replaceable jaw die toe seat, backing plate behind the stationary jaw die, Pitman safety Lock-Out Pin, toggle lifting eye, tapered Toggle Seats and more, allowing for simple, safe and affordable maintenance.
Compact enough to mount on portable plants, the Jaw crusher sets a new standard for productivity, reliability, ease of operation and safety to deliver consistent performance for decades to come.