Feldspar it is the most abundant mineral of the igneous rocks. The two types of feldspar are soda feldspar and potash feldspar. Soda Feldspar is generally a clean white mineral that sources sodium, alumina and silica along with some potassium and calcium. The chief use of Feldspar is in the Ceramic and Glass Industries. Other uses of Feldspar include Catalysts, Acid resistant and Decorative Stone as a flux or binding agent in certain scanning Soaps and artificial teeth.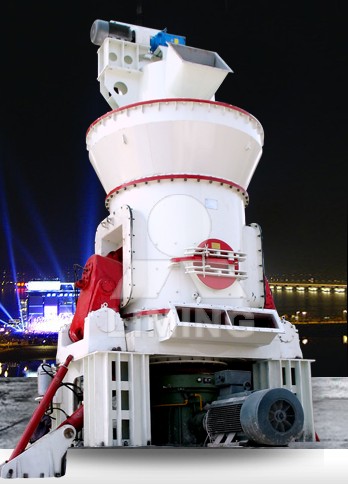 Soda feldspar powder have a wide application in many industry. Grinding mill have an important role in soda feldspar powder making. LM series vertical mill is professional designed for grinding feldspar based on customers' needs and situation.
LM series vertical mill is a kind of large scale powder mill which is designed specially to solve the problems of low capacity and high consumption of industry mills. With a decade of research of mills, vertical mill is designed and manufactured based on our advanced design idea, in combination with the european technology and the market demand.
LM series vertical mill adopts reliable structure and reasonable process flow, integrated with drying, milling, classifier, elevator. Especially, it can fully meet the requirement of clients of the high production of powder, and its main technical and economic indicator reaches the international level.