CaCO3 powders are widely used in rubber,plastic, paper making, printing ink, cosmetics, toothpaste, and food industries. Calcium carbonate is found naturally as the following minerals such as Calcite, White stones, Aragonite, Vaterite, so crushing equipment is necessary to get calcium carbonate.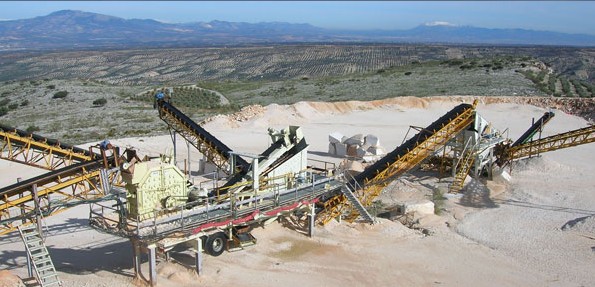 Standard type jaw crusher is kinds of heavy stone crusher, it's always used in calcium carbonate quarrying line for primary crushing. In addition to bringing you high performance, it is also designed to bring your total crushing costs down. Each unique feature brings specific benefits that have a direct impact on the bottom line – which means that you will be more profitable.
standard type jaw crusher features
Standard type jaw crusher has 9 models for clients' different application.
The production capacity range from 5 tons per hour to 1000 tons per hour.
The input size of raw materials can be up to 1020 mm .
The output size of finished products varies from 10mm to 300 mm.
We are professional standard type jaw crusher manufacturer, and have exported to our products to all countries. Except jaw crusher, we also provide other calcium carbonate crushing equipments, such as impact crusher, cone crusher, mobile crusher, roller crusher etc. We have good free technical support and training, so know more information, please contact us!