Backed by our industrial experience and cutting edge technology, we present a wide range of Stone Crusher Plant, which is used for various cursing purposes. These are made from high quality raw material. Our product is highly appreciated for its durability and reliability.
Different stone crushers have different working mechanism. Common stone crushers include jaw crusher, impact crusher, cone crusher, hammer crusher, etc. The following are some stone crushers  working mechanism.
Jaw stone crusher working mechanism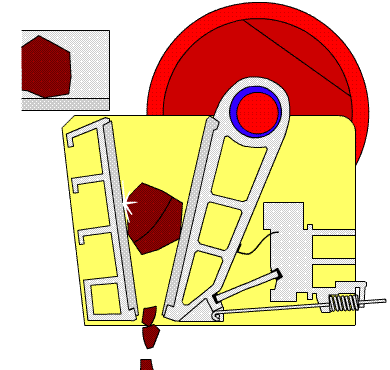 The motor drives pulley and makes the movable jaw doing periodic movement through eccentric shaft. The angle between toggle plate and movable jaw increases when the movable jaw moves up. Then the movable jaw is close to the fixed jaw. The stone is crushed in this process. The angle of jaw crusher between toggle plate and the movable jaw decreases when the movable jaw moves down, the movable jaw of jaw crusher moves away from fixed jaw by the pulling of rod and spring, the materials that meeting requirement is discharged from the outlet of jaw crusher.
Impact  stone crusher working mechanism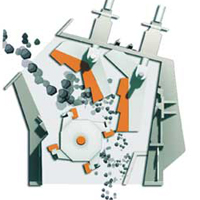 Impact crusher crushes material by striking energy. When it works, the motor drives the rotor rotates at a high speed, on which the blow bar is installed. As soon as the material get into the affecting area of the blow bar, they will be stroke by the blow bar and be thrown to the impact devices around the rotor. The high speed forces the material to rebound from the impact liner to the area where the blow bar effects until they have been crushed to the required size. The clearance between the impact racks and the rotor can be adjusted to change the size and shape of the end products.
We are leading stone crushers manufacture in the world, and provide various stone crushers. We can design and manufacture crushing equipment according to customers' different requirements. So if you have other questions, please contact us, and we will reply to you soon!