Manufactured sand is a term used for aggregate materials less than 4.75mm and which are processed from crushed rock or gravel. Due to booming of construction activities in our country, natural sand resources are increasingly depleted and its cost is becoming increasingly high.Therefore, it have a good  prospects which using manufactured sand as replacement of natural sand.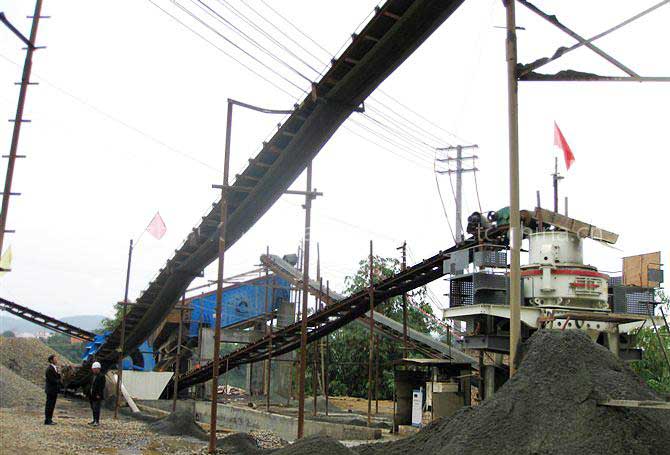 VSI crusher and VSI5X crusher is the major super fine manufactured sand making machine designed and manufactured by Liming. The final product is cubic with grounded edges. The concrete used manufactured sand produced by both crushers is in cubical particle shape which not only contributes more strength to the concrete, but results in reducing the cement amount. The asphalt used manufactured sand produced by both crushers can make the asphalt stronger and more stable.
VSI crusher is known as vertical shaft impact crusher, it has two working methods, "rock on rock" and "rock on iron", the working model can make the VSI crusher working as sand making machine and stone shaping machine.
VSI5X crusher is the newly designed sand making machine with patent by absorbing German technology. VSI5X crusher features with high quality bearing, compact structure, reversible protecting plate, improved deep chamber rotor and so on.
The super fine manufactured sand production line consists of vibrating feeder, jaw crusher, sand making machine, vibrating screen and belt conveyor. We can put facilities of different types together in accordance with the requirements of various processes so as to meet the specific needs of our clients. So if you want to know more information, please contact us!