Vertical roller mill is widely used in cement production plant, coal, electric power, etc, which is firstly designed by Loesche Company of BRD with mature technics in 1925.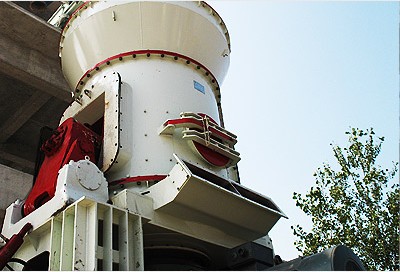 So far the vertical roller mill manufacturer are Loesche Company, Fuller Company, LM vertical mill of UBE Company, Atox mill of FLS Company, RM mill of KHD Company and MPS mill of Pfeiffer Company. After continuously developing and redesigning, the biggest vertical mill is 63.4 meters high with output of 840t/h, diameter of 6.3 meters, installed power of 5600 kW and 4 rollers in the world. In consideration of the serious problem of serious power consumption and complexity of repairing, which the ball mill performs in the production, the large-sized vertical mill becomes the new and better choice.
In the cement processing, each ton of Portland cement needs grinding 3 ton of material including various raw material, bunkers, clinkers, mixture material and gypsum. There is a statistics that show that dry method cement production line needs waste more than 60% of the whole plant power, with raw material grinding more than 30%, coal grinding 3%, cement grinding about 40%.
Vertical roller mill has the characteristic of small area covering, little consumption, low noise, simple flow & tight arrangement, concentrating the significant advantages with medium crushing, drying, grinding and powder selecting as an integral whole processing, which becomes the on-other thinking equipment in raw material grinding of cement plant. And there are many kinds of equipment for grinding the raw material in cement plant including ball mill and vertical mill. Therefore, properly choosing mill equipment and process flow with optimized technological parameters, properly operating under the correct working rules has a great significant influence on assuring the end products' quality as well as lowering consumption.