How does vertical roller mill work? Vertical roller mill working principle is just like this: main motor rotates by designed power, and material falls onto millstone via three gate devices, and then is flung to the lower part of roller. The check ring outside of millstone makes material layered form, which is called powder grinding bed.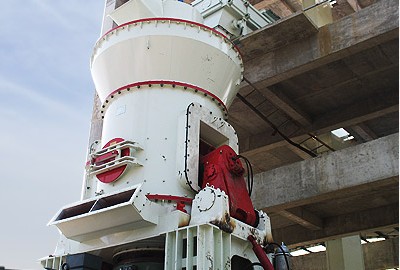 The pressure between rotor and grinding bowl of vertical roller mill is exerted by hydraulic device. The material layer drives roller producing the function of continuous twisting of material. The grinded material falls across the check ring. Meanwhile, the hot wind for drying material is inlet under the chute, and the material is blow up from ring crack. The rising airstream bring the rising material into centrifugal powder separator in upper part of grinding machine. The coarse powder will fall back into grinding room for regrinding while fineness powder is ejected out with airstream.
Because grinding mill has a level transmission through main motor. After the shifting of large gear box, the millstone is driven with fan-shaped wear-resisting lining board, which is rotating continuously by the vertical axisofrevolution. Simultaneously, the upper powder separator shell is supported by grinding barrel, and powder separator vertical shaft is continuously rotating by the same vertical rotary axis along with rotor.
So, in grinding machine design, according to the rotating center of chute, there is a clear requirement of mill barrel, powder separating shell, axiality of vertical shaft axis with instruction book in installation. Due to the common demand of grinding mill producing capacity, powder bed should keep a more than 25mm material layer between millstone and roller in normal circumstance, which is very important for grinding roller supporting stands, roller oil cylinder pressure and roller flipping oil cylinder installation and location dimension.