The Liming range of wheel mounted semi-mobile crushing and screening units are stable, highly productive and possess inherent flexibility of operation. Often combining screening and crushing in one productive unit,  they represent a full production system that is aimed at minimizing environmental impact, and operating in the most cost effective manner.
They can be inter-locked, or operate as independent units to produce a range of fractions, with certain models being capable of independently producing three or four different fractions plus fines.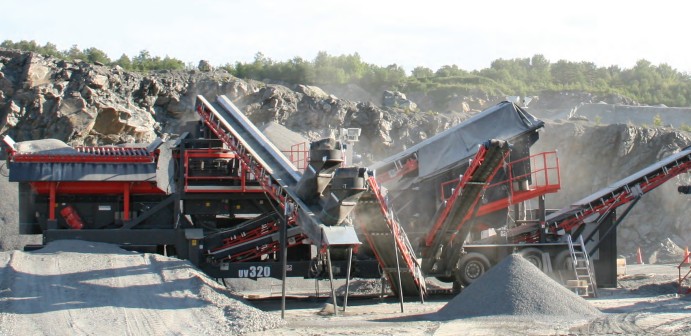 These screening and crushing systems combine state of the art crushers and screens in a wheeled transport system that allows rapid site to site transport, but presents customers with levels of productivity normally found in purely static operations.
Liming now offers a wide range of light, medium and heavy mobile crushing, screening and scalping solutions for quarrying, recycling, demolition, contracting and mining applications. Our mobile units meet the very highest specifications for mobility, both on site and on road
transportation. Fully tracked, they are compact, highly productive, and offer the very highest levels of performance – either as standalone units or in conjunction with other members of the range.
We are one of the world's leading manufacturers of mobile crushing & screening unit. Based on decades of experience, our research and development work has become an integral part of our processing equipment. Customers all over the world benefit from our innovative power.