Mobile crushing and recycling equipment has been jointly designed by ourselves and  Rock Processing, utilizing the very latest technology, including finite element techniques to minimize stress levels within the frame itself. We have used all their experience gained over the last 100 years in crushing, to produce their most modern and efficient crusher, which is targeted at the Recycling and Aggregate Contractor segment of the market.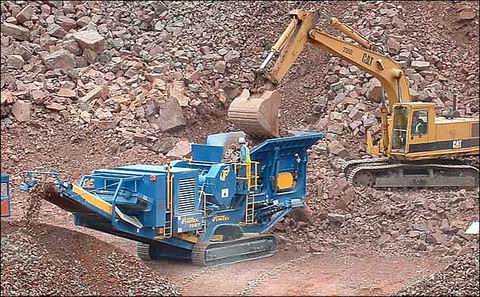 Mobile crushing and recycling equipment  include Jaw Crushers, Cone Crushers and Impact Crushers, Material Processing Screens,  High Speed Grinders, Feeders, Green Waste Sorting, Municipal Waste and Foundry Equipment. Services include new and used equipment sales, rentals, financing, service and repairs, and storage.
Liming is a leading dealer of CRUSHING, SCREENING and RECYCLING EQUIPMENT to the commercial and industrial construction, demolition and recycling markets. We have independent export rights and offices in many countries & areas. Our products have passed CE certificate, exported to Russia, Kazakhstan, Azerbaijan, Turkey, Kuwait, South Africa, Egypt, Vietnam, Malaysia, India, Indonesia, Australia, Korea, Canada, EU, etc.