Terex Pegson XA400 tracked jaw crusher is the most modern mobile crushing plant of its type and is packed with new user friendly features. The primary mobile jaw crusher is  for quarrying, demolition and mining applications. The outstanding overall performance of the machines results from the harmonious interplay of all components.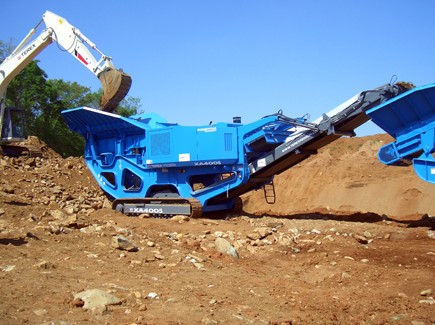 Main features of xa400 mobile jaw crushers
• Plant capacity of 400 tons per hour achievable.
• Excellent under crusher access for removal of wire with hydraulic tilting conveyor system.
• Very low fuel consumption
• Hydraulic crusher setting adjustment
• Oil and filter changes only required every 2000 hours.
• Finger grizzly with under feeder screen option.
• Hydraulic folding feed hopper, with wedge fixing system.
• Easy access power pack canopy.
• Excellent drive access system.
• Optional dirt conveyor, magnet and radio remote control.