Milling, sometimes also known as fine grinding, pulverising or comminution, is the process of reducing materials to a powder of fine or very fine size. It is distinct from crushing or granulation, which involves size reduction to a rock, pebble or grain size.
The new generation of 10 micron grinding mill in mineral plants has fundamentally changed the economics of fine grinding. This has made them enabling technology for several existing and planned operations, and has opened new fields of processing in hydro metallurgy.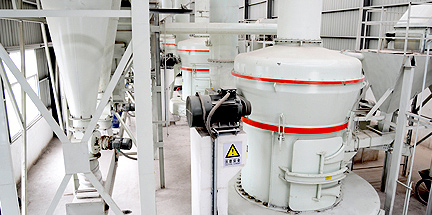 These opportunities are made possible by the unique combination of features of fine grinding mill:
• Very high intensity attrition grinding mechanism, suited to fines grinding
• Small media size, essential to increase grinding efficiency for fines
• The use of inert grinding media. This can deliver dramatic improvements to flotation kinetics and recovery, and improved leaching leaching rates and chemistry.