Usually speaking the whole Iron beneficiation plants including three processing plants which is primary crushing process, Grinding Processing  and  Magnetic part.
150TPH Iron ORE primary crushing process parts:
Ore is belt into the mining machine uniform will feed into the thick crush ore (PE750 × 1060) broken by the conveyor into the two thin JAW crusher (PE750 × 1200) crushed to 35mm or less, and then transported by the conveyor to a magnetic force sorting drum into the hopper (ore grade up to 40), the hopper can be designed according to the situation.
 Grinding Processing and dressing part: The feeders were even feed into the roller crusher (760 × 1015,2 station) crushed to 15 mm or less and then transported by conveyor to the silo, and then by GZ5 feeder (2) were uniformly 2.7 × 4 Raymond Grinding mill (2 units), respectively, into the ball mill discharge ore grading machine (2FG1500 × 9.5,2 station) off the mud into the classification, grade machine to separate fines may enter separator sorting, grading machines Returns grit can enter another ball mill grinding, grinding the ore material re-enter the spiral classifier, grading out the fine material into the wet magnetic separator sorting, grading return again scored grit grinding mill.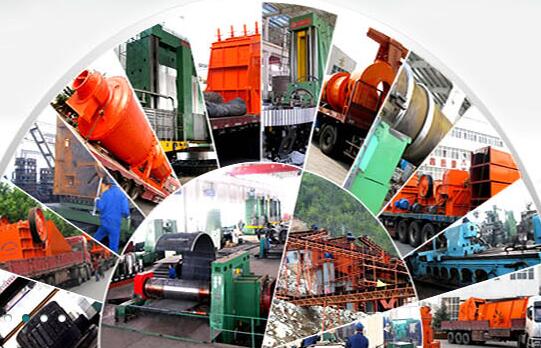 Beneficiation Magnetic part: it can be divided into roughing selection. Crude elected separator (CTB1500 × 3000,2 Taiwan), selected for the magnetic separator (CTB1200 × 3000,2 Taiwan), grader discharged mineral Enter roughing elected by roughing concentrate into the selection of the machine, which can get the grade of 63% Fe fines.
Dehydration part: magnetic iron powder obtained by the sand pump into the inclined tube thick box (10m2,3 Taiwan), concentration and dewatering to reduce the moisture content to make iron ore fines between 50% to 35%, after re-entering the vacuum filter (96m2 after the vacuum filter pump motor is increase) to filter the water so that it is within 8%.
After the four hour crushing and grinding processing, the iron ore beneficiation processing plant will better!
If you need larger output capacity, you can leave your demand to our message!