We offer 200 tons per hour portable crushing and screening services for site excavation and grading.  Recycling excavated material into a usable construction aggregate saves the contractor considerable monies on any size job.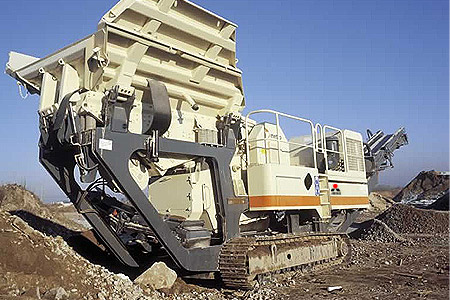 Our portable crusher is composed of primary crushing and screening station, belt conveyor, etc. Every crushing station is an independent working unit, which can respectively assume their different responsibility, and the belt conveyor is responsible for material transmitting and piling up between each crushing station.
Our portable crusher provides a new field of business opportunities for contractors, quarry operators, recycling and mining applications. It offers high efficient and low cost project plan without environment limit for the client. Our portable crusher capacity can achieve to 1000 tons per hour.