CS Cone crusher is a modern high-performance cone crusher, which is developed based on laminated crushing principle and conceptual design of "more crushing and less grinding" according to users' demands.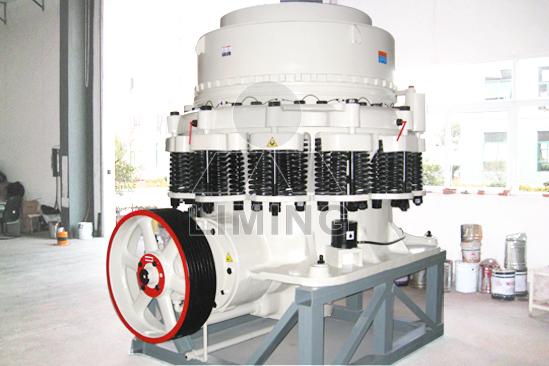 Benefit from CS Cone crusher
1. For higher productivity, better reliability and flexibility, long service life, and better final product quality, the CS cone crusher is absolutely your best choice.
2. If your aggregate or mining business demands the 24-hours running, high-reduction, big capacity application, you will find the CS type cone crusher optimized for your demands.
3. The innovations like the stable lubrication, excellent sealing feature, great abrasive material applied in key components and rugged construction effectively reduce the wear rate , extend the replacement period of the spare parts, evidently reduce the production cost in per ton hour material processed. All of these can help you to achieve the highest level of profitability.
specifications of CS cone crusher
Model
Dia. mm (feet)
Cavity
Feed Opening
Power (kw)
Capacity (t/h)
Closing Side (mm)
Open Side (mm)
CSB160
1295 (4 1/4′)
Fine
109
137
185
109-181
Medium
188
210
132-253
Coarse
216
241
172-349
CSD160
1295 (4 1/4′)
Fine
29
64
160
90-209
Medium
54
89
136-281
Coarse
70
105
190-336
We are professional crusher equipments manufacture, and we also have other cone crusher    model, such as 900 (3′), 1295 (4 1/4′), 1650 (5 1/2′), 2134 (7′), 914 (3′), 1676 (5 1/2′) etc. If you want to know more information, please contact us!