Ukraine hematite reserves are abundant, development prospect is very good, need to invest in manufacturers looking for new hematite mineral processing technology, in recent years, the hematite magnetic separation, flotation process is very popular in Ukraine.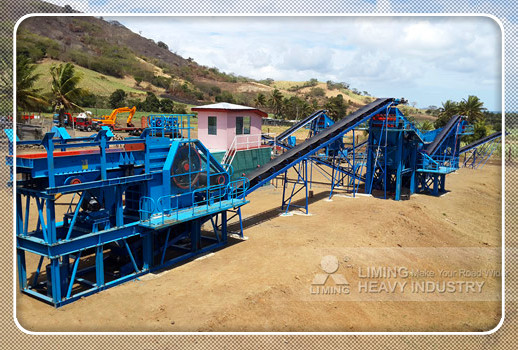 Iron ore selection and flotation process:
1, hematite ores by vibrating feeder evenly to material for jaw crusher (coarse broken 1) broken, vibrating feeder leaking material (less than 280 mm) directly through the conveyor to sieve sieve.
Through the conveyer belt, the crushed ore is brought into the bin through the conveyor belt.
3, bin bottom of electromagnetic vibrating feeder evenly send two cone crusher for crushing materials, after twice broken ore material through the feed conveyor sieve sieve (1), 80-280 – mm mineral aggregate material through the feeding conveyor belt with two broken again, until the mineral aggregate of less than 80 mm.
4 is less than 80 mm, the mine materials through the conveyor to cone break again (2) three broken, broken after the ore material through the sieve sieve (2 sets) for particle size, larger than 13 mm mineral aggregate continue three broken, ore material is less than 13 mm by conveyor into a floor drain.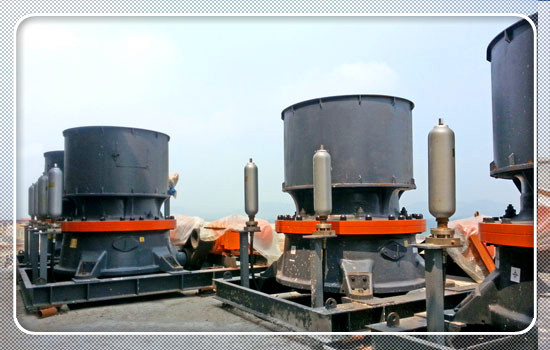 5, after the floor drain of ore material into the bin by electromagnetic vibrating feeder evenly feed to ball mill (5) high fineness of grinding, grinding through pipes to mineral pools, after the ore slurry pump in the pool is mine materials for hydrocyclone (5) screening for mineral separation, coarse ore continue into the ball mill grinding, concentrate through pipes to general magnetic separator (4) magnetic separation.
6, after magnetic separation of magnetic separator's tailings into magnetic separator (4) roughing and then enter the magnetic separator (scavenging 3), tailings and then pumped into the pool.
After the separation of the magnetic separator, the concentrate is directly into the concentrate pool.
8, magnetic separator (4) for rough concentrate into the magnetic separation machine after selection (5), select the concentrate directly into the pool, after entering a ball mill grinding and through the pipeline to magnetic separation tailings machine (select three), tailings into tailings pool, concentrate into the pool, complete all hematite selection steps.