South Africa is rich in manganese ore and has more than 100 million tons of storage. The process of selecting ore requires the use of jaw crusher PEX, hydraulic cone crusher, belt feeder, conveyer, ball mill and other auxiliary equipment.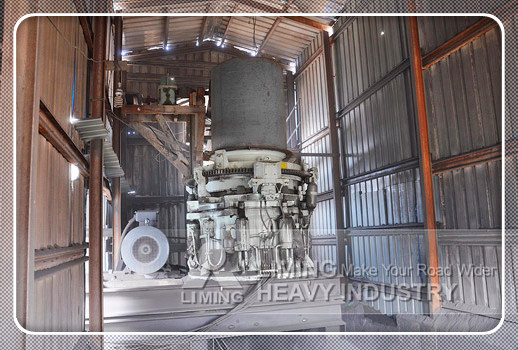 Preparation of manganese ore mining process:
The raw material of manganese ore is given by the feed machine, and sent to the rough jaw crusher (figure 2) after the broken material reaches 280MM.
After the crushing of the jaw crusher, the less than 280MM material is delivered to the cone crusher by conveyor.
3, the material that is less than 80MM after crushing is sent by conveyor to the cone breaker.
After crushing, the sieve is filtered through the conveyor.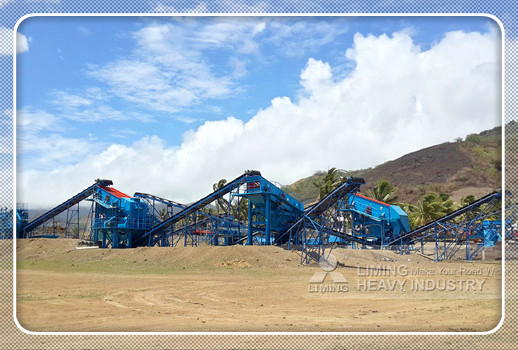 The material which is more than 13MM after screening is returned to be broken by the conveyor. The material which is less than 13MM is screened by the conveyor, and then the electromagnetic vibrator is given to the ball mill.
After 6, grinding classifier (graded sand and fine mud by gravity, and metal beneficiation process for the pulp particle size classification, and washing of desliming, dehydration and other operations into the ore material transfer pool.
7 transit in the pool, the mine materials through by mine pump to ore to screw on the top two inlet, to join the replenish water, adjust OARS concentration, ore oar natural vortex, down from a high in the rotating velocity cant produce a kind of inertial centrifugal force, with the proportion of ore, the difference of particle size, shape, through the vortex of the effect of gravity and centrifugal force, will concentrate from tailings and tailings flow into the bucket pipe from tailings ponds, concentrate into a pipe with pipe out into the selection of magnetic separator to concentrate, through the concentrate pipe into the pool, complete the whole process of the preparation