Hammer Mill is widely used in the industry of mining, building materials, chemical industry, metallurgy and fodder. It can crush materials with middle or less than middle hardness into secondary of fine granularity. Such as, barite, limestone, terrazzo, silica sandstone, coal, coke, gypsum, aluminum sulfate, slag, etc.
Hammer mills are very popular in many operations in Africa, Asia and Latin America, but not specifically in Kadoma, Zimbabwe. Very few operations are using hammer mills in the project area. These hammer mills provide fast grinding and consequently higher throughput. The main problem related to hammer mills is the high wearing rate of the structure and hammers, usually made of cast iron.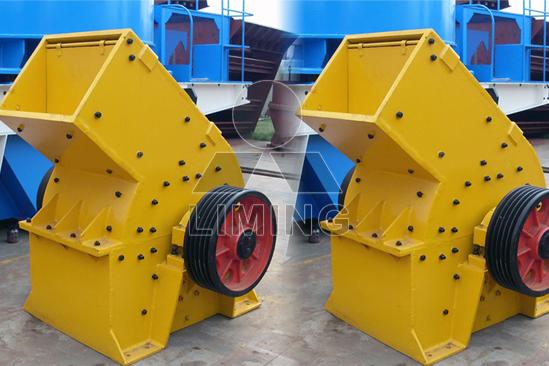 In operations with hard-rock ores, rich in quartz, the hammers must be changed every 2 tonnes of material processed when the discharge grid is 1mm. The miners must have a narrow contact with local equipment supplier as well as welding facilities to change hammers constantly. In the case of milling weathering (softer) ores, hammer mills are very durable and an appropriate method for ASM. However, even working with lateritic and saprolitic ores, miners do excavate eroded layers of quartz-gold-veins which have high Bond Index.
Our hammer mill for minerals and rock grinding have unique features: High and consistant capacity; Low space reuirement; Long wear life; Easy replaceable wear parts due to the hydraulic opening device; Suitable within a wide range of applications; High reduction ratio.