Impact Pulveriser is a hammer type grinding mill coupled with a whizzer classifier, blower and cyclone separator.
The material to be pulverized is fed into the grinding chamber by an automatic feeder. The pulverised fine material is sucked by the blower from the grinding chamber throngh the cone of the whizzer classifier and is a delivered into the cyclone air-separator. The function of the whizzer cone classifier is to check the coarse material passing along with the fine powder.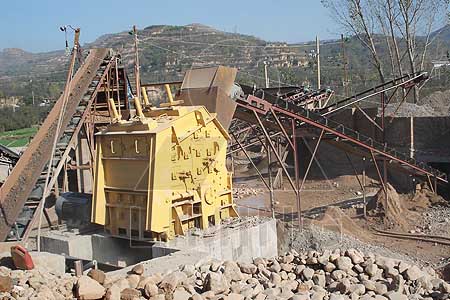 The pulverized fine material is discharged at the bottom of the cyclone and the air is re-circulated in the system through the return air pipe. The excess air in the system is bled through the dust-collector. The fine particles of the dust-collector are filtered and collected there.
The Impact Pulverizer is an ideal unit used for grinding non-abrasive soft medium and hard minerals and also Gram-dal tamarind seed.
They are used for a wide range of application e.g. Agricultural Chemicals, Carbon & Graphite, Coal, Coke, Coconut Shell & Wood Saw Dust, Clay, Dye Stuff & Pigments, Detergents, Ferro Alloys Fertilizers, Fillers, Food Products, Herbs & Spices, Insecticides and Pesticides, Katha, Marine feeds, Minerals, Plastics, Pharmaceuticals, Resins, etc.