Bentonite is known as the all-powerful clay for its good physical and chemical properties. The bentonite can be cementing agent, suspending agent, thixotropic agent, stabilizing agent, purification decoloring agents, fillingmaterial, feedstuff and catalytic agent. The bentonite is widely used for a lot of areas, such as oil exploitation, directional undercrossing, steel casting, metallurgy pellets, coatings, compound fertilizer, sizing, rubber, plastic, papermaking, purified water, dehumidizer and pesticide.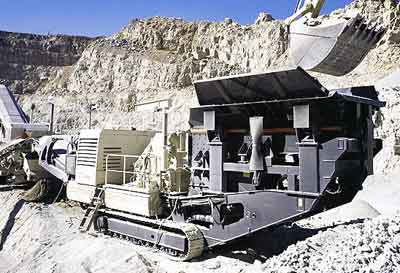 Main Machine in Bentonite Processing Plant
Bentonite Crushing plant: Bentonite crusher is the key equipment in bentonite processing plant. It can be used in primary crush and secondary crush of raw material. You have four choice of our crushing plant: jaw crusher, impact crusher, cone crusher and mobile crushing plant.
Bentonite Grinding mill: Grinding mill is used in the second step of betonite processing plant. And most widely used equipment of grinding mill is ball mill and vertical mill.
We offer bentonite processing plant with capacity from 50TPH to 800TPH. We have more than 25 years experiences of manufacturer and exporter stone production line and mineral processing plant. So we can supply you bentonite processing plant with professional design and long services life.