In general, a flour production line by the jaw crusher, bucket elevator, the electromagnetic vibration feeder, main engine, auxiliary equipment, fan and the center control system. In these machines, the host (ground mill) determines whether the production line will meet the anticipated production requirements.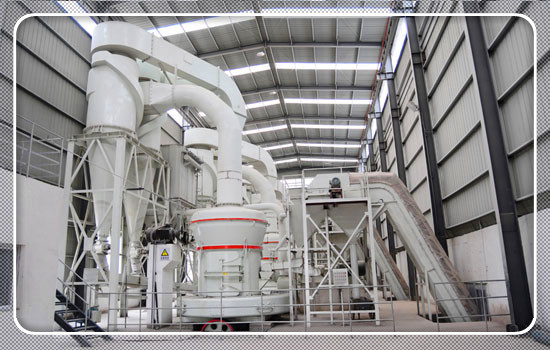 Process of grinding powder production line:
The material is broken by the jaw crusher  into small particles, and the elevator is sent to the storeroom. The material is then used to feed the material to the mill. In the mill, the material will be squeezed into powder, in under the action of fan, qualified powder through analysis machine, through the pipeline and powder, are stored in the storeroom, finally is being exhausted from port discharge, is the final product.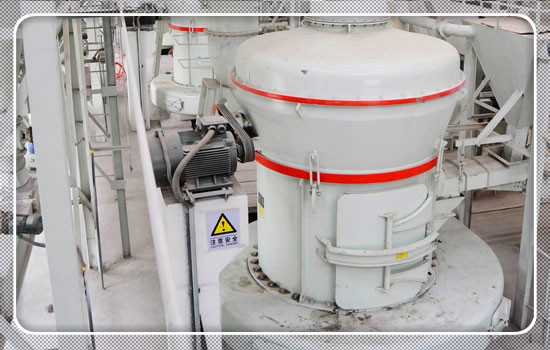 The entire process under the negative pressure ring, first of all, introduced by the fan air duct, and then with the final product to enter the upper upper (storage) of the collection of powder. After the material is collected, the air is recycled through the backwind pipeline. In the set at the bottom of the powder, installed the lock system, it can effectively isolate the air pressure, ensure pipe internally in a negative state, the whole production line in the best working state.
At the same time, the air and dust produced in the flour process will be sent to the dust collector by the pipe, purified by the dust collector and then expelled. In this way, the environment is protected