River gravel is often used in outdoor settings, such as a park walkway. River gravel is often set in a concrete aggregate mix. Owing to much higher cost than either asphalt or concrete pavement, the use of river gravel is generally limited to places where the appearance and/or its lack of sharp edges (when used alone) is of primary importance. We designed the system of sand river gravel sand making machine can make the best use of river pebble.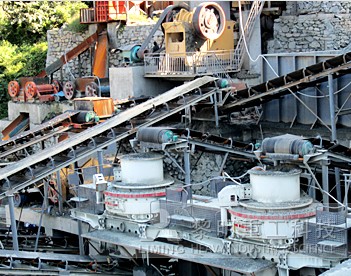 VSI5X sand making machine is the latest processing equipment for river sand. It is the new generation products introducing the advanced German technology. It is integrated with three kinds of crushing modes and becomes core equipment in sand making industry. Through special optimal design, capacity of material is improved by about 30%. The core wear resistant material adopts the American high-standard wear resistant material.
We can design specific sand production line solutions according to customers' different needs. We supply complete equipments, such as vibrating feeder, crushing equipment, sand making machine, belt conveyor, vibrating screen, etc. Know more information, please contact us!