River stone crushing plant is the major crushing unit to process river stones like cobble rocks, pebble, sand; gravel, silica etc. It calls for crushing, screening and washing process. River stones are mainly river red stones or materials, for example river gravels, boulders, cobbles, and river sands. These river mixed aggregates are mined, and then transported for the stone quarry for crushing.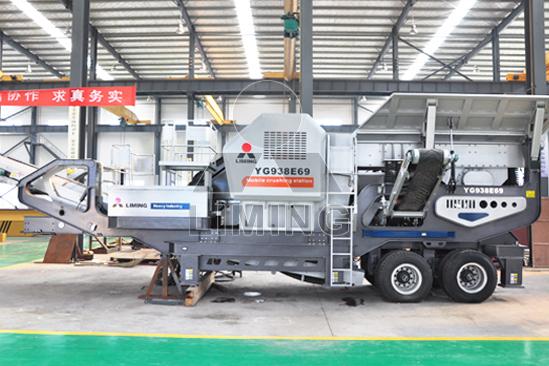 In the river stone crushing plant, raw river stone will probably be fed into jaw crusher for primary crushing by vibrating feeder. After primary crushing, the material will probably be transferred to secondary crushing equipment like impact crusher for further crushing. Usually, we'll equip the river stone crushing & screening plant with multi-deck vibrating screen. The vibrating screen can be a key equipment to sieve the crushed stones into different grades. The crushed stone fulfill the demands will probably be transported to the stockpile, another will be provided for cone crusher or impact crusher for fineness crushing.
In the river stone crushing plant, customers can use the following equipments:
mobile jaw crusher(can be as primary crusher)
mobile cone crusher(can be as secondary crusher)
mobile impact crusher(can be as secondary crusher)
Tracked Vibrating Screen
In all, these equipments play a good role in river stone crushing, if you want to know more about our products, you can contact us(click: customer severice ) and tell us your actual needs, we will give you detailed reply!