Designing a rock crushing plant is similar to designing a manufacturing production line. All components must work together to create a smooth flow, consistent production, and as uniform final products as possible. The raw material can change during the life of the operation, weather can influence the operation, and normal wear can affect the production and quality of the output of the plant. The plant operator must be constantly adapting the operation to reflect these changes. In the end, crushing is an art rather than an exact science.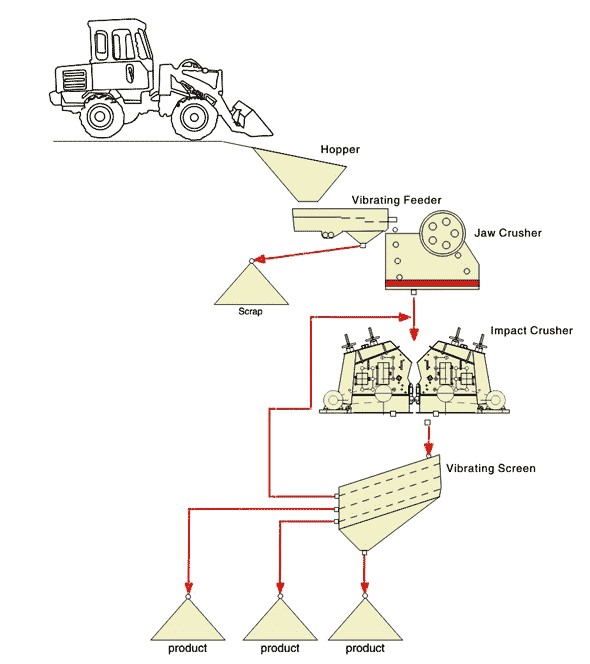 Primary rock crushing is normally done by horizontal shaft impact crusher, gyratory crushers, or jaw crushers, and sometimes cone crushers.
Secondary rock crushing can be accomplished by using a jaw crusher, horizontal shaft impactor, or a cone crusher.
Tertiary rock crushing is normally done using a fine, shorthead, or cone crusher, and vertical shaft impactor.
Roll crushers are used both for secondary crushing or when fewer fines are wanted, such as producing "chips".
For more information on the various types of rock crushers, their method of crushing, and the average reduction ratios they produce, please contact us by customer severice .