Underground mine includes gold, silver, iron, copper, zinc, nickel, tin, lead, salt, coal, or tar sands etc. To fix a mine crushing plant that has been excavated and built underground is complicated and costly; therefore, careful planning pays good dividends.
Required capacity defines the size and type of crushing equipment and also the number of parallel crushers or plants required to meet the mine production rate. Most mine crusher suppliers  providers have simulation and calculation tools for the basic equipment and capacity selection, however, especially underground, the selection criteria gets wider, usually in the direction of securing production capacity with a larger safety margin.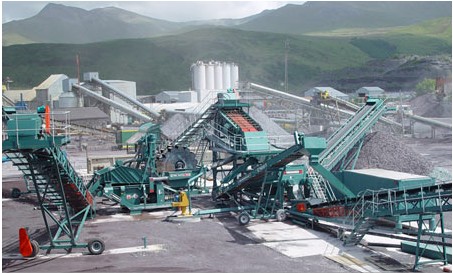 Jaw crushers are the most common solution when the throughput is less than 1000 tonnes per hour, depending a bit on the scalping solutions, which will be discussed later. Above 1000 tph, primary gyratory crushers begin to look interesting; there are no exact boundaries but above 2000 tph, jaw crushers get rare except in a parallel plant layout. Generally jaw crushers are in the clear majority in underground crushing.
The top size of the material ends up typically in the range of 300 – 350 mm, which is good for belt conveyors and fits into most secondary crushers without causing process risks, to achieve this top size, the crusher setting is in the range of 200 mm or below, depending on rock characteristics. The belt may be the means of transporting the crushed ore out of the mine but even when it's not, there is usually a conveyor somewhere in the materials handling process, so the requirements need to be met.
Mine crushing plant design is a professional skill that should know understand geographical knowledge, product knowledge of crusher and mineral knowledge etc. Liming provide and support holistic care services for customers, and make professional crushing production line for you.