Vertical roller mill is an ideal grinding equipment that integrated with crushing, drying, grinding, transporting in grinding industry. Vertical roller mill is used to make massive, granular and powdery raw materials into required product. It is widely used in cement, electric power, metallurgy, chemical industry, non-metallic minerals industry.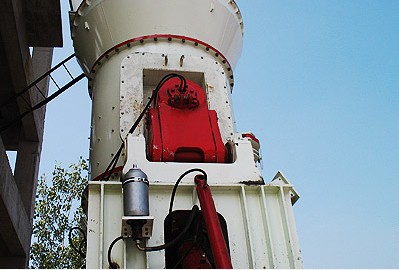 In ore grinding process, there are other crushing and grinding machines. And they have own advantages and disadvantages in the working principle.
1. Roller mill: grinding raw materials by rotating rollers.
2. Disk mill: grinding raw materials by disk rotating of vertical axis or horizontal axis.
3. Centrifugal mill: grinding materials through the centrifugal force that produced by high-speed rotating components and media
4. Vibrating mill: high-frequency vibration generated by spindle makes media and materials impact to complete grinding process.
Vertical roller mill is a fine grinding equipment that vertical installation with mixing device. Materials are feeding form the bottom of mill. After grinding, qualified products overflow from the top of mill, and the coarse particles are kept in the mill to continue grinding.
LM Series Vertical Mill is advanced grinding equipment and has a high milling efficiency. Compared to ball mill, it can save 30%~40% energy. Vertical Mill has the advantages of less wear, high drying ability, low noise, environment protection, easy maintenance, high capacity etc.